Enjoy Light Travel and Delectable Food in Liouguei
◎Written by Naru
◎English Translation by Lin Yu-ciao
◎Photo by Lai Jian-yu
◎Photos by Naru, Huang Jing-wen

  The sunny days of early summer are an excellent time to visit the foothills town of Liouguei (六龜), where visitors can taste the area's pepper chicken, pick fresh wax apples, and experience the pastoral joy of the countryside and genuine warmth of the locals.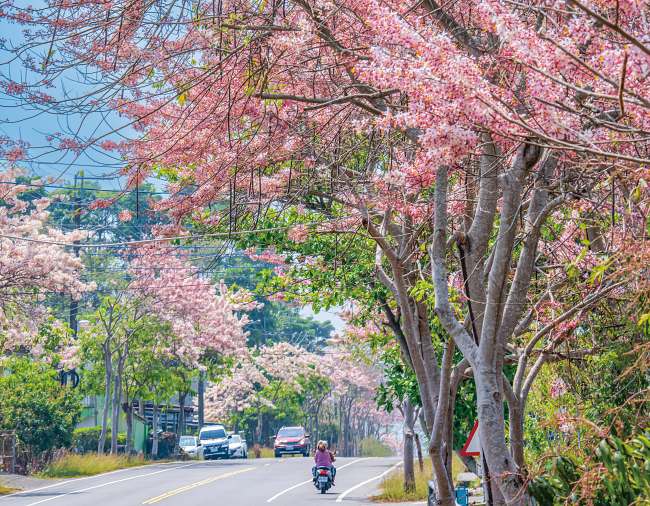 While strolling along the route, which is at the foot of Gueishan(龜山, Turtle Mountain), visitors can take in picturesque scenes where the ancient town connects the mountains and the lake, forming a stunning landscape. The Old Fongshan City Wall Historic Route brings the historical charm of the old city of Zuoying to life, reviving long-forgotten memories of these characterful neighborhoods.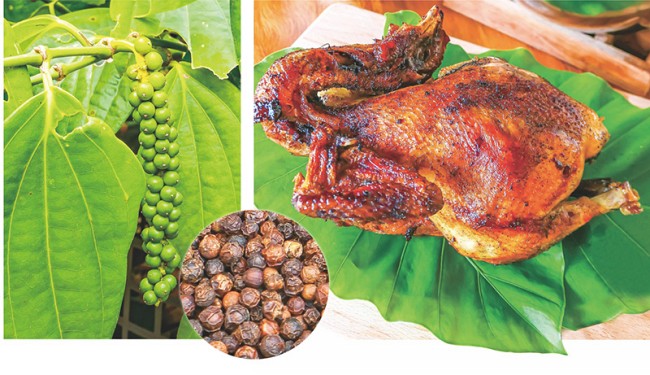 Driving to Shihshan Pepper Plantation (獅山胡椒園) will bring you very close to the Laonong River (荖濃溪). The pepper plantation is Taiwan's largest, covering an area of more than one hectare. Its 15,000 pepper trees have emerald green leaves that grow and climb up along the trunks, where you can see clusters of peppercorns, each round and plump, arranged like pearl bracelets.
  Farm owner Chen Yu-long (陳裕隆) is proud to introduce the farm's signature pepper chicken, which is specially roasted in a pot with black pepper spices. These bring out the sweetness of the meat, giving it a taste that is mild and not too spicy. The farm also serves pepper chicken soup cooked with black peppercorns. In this incredibly tasty dish, the richness of the garlic combined with the peppery aroma teases the taste buds!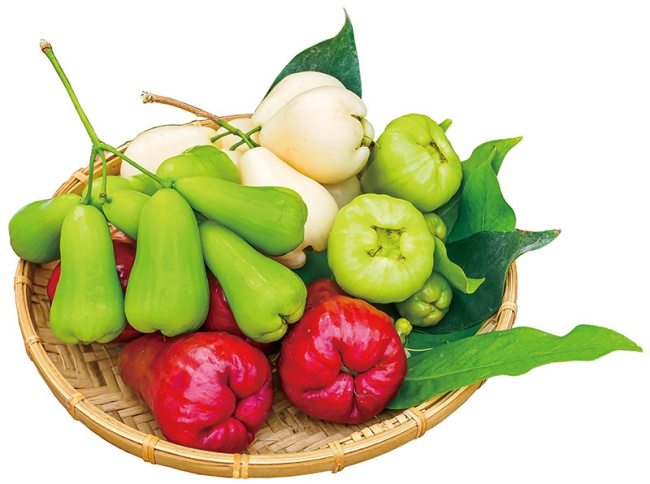 The Brown Sugar Barbie (黑糖芭比蓮霧), also known as the Louis Vuitton of wax apples, is currently a highly popular cultivar. The Brown Sugar Barbie — developed by Syu Wei-hong (許煒宏) and Jheng Shu-jyun (鄭淑君), owners of Liouguei Sian Cai Wax Apple Orchard (六龜鮮采蓮霧果園) — recently won first place in Liouguei Farmers' Association 2023 Wax Apple Quality Evaluation Competition.
   Visitors to the orchard can purchase fresh wax apples or pick fruit by themselves. While there, they can also enjoy cultivars not available elsewhere, such as white jade, sugar cane, and jadeite wax apples. All of them are so sweet and crunchy that most visitors take one bite after another without stopping.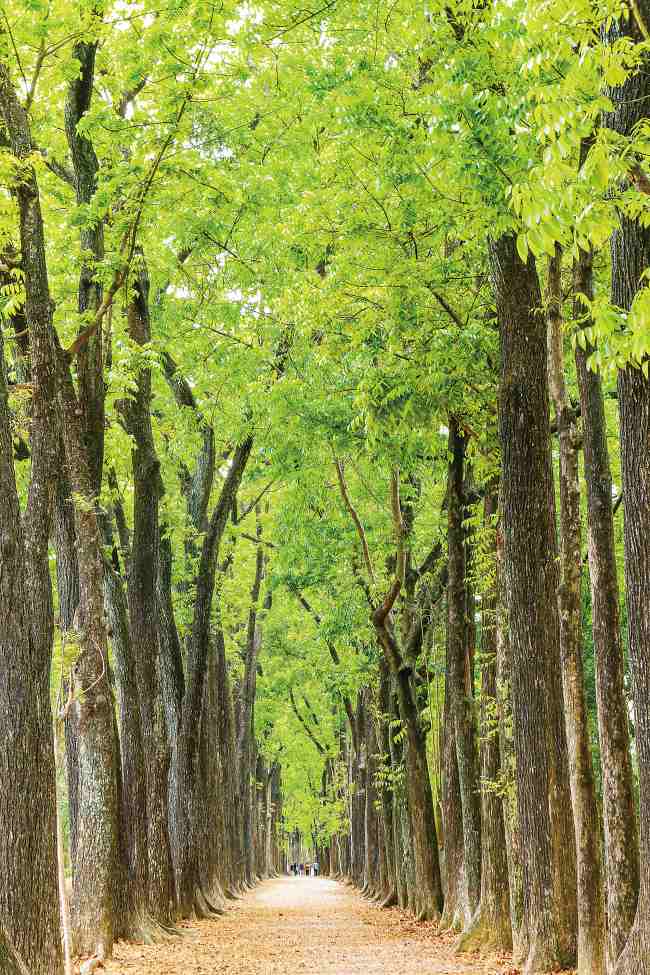 The straight-as-an-arrow mahogany avenue has long been a highlight of Sinwei Forest Park (新威森林公園) in Liouguei. This classic scene is lined and shaded by trees; visitors relish its coolness even during the summer. For people who adore lush green mountain sides and picturesque scenery, this is a place to savor while enjoying native mountain tea and hand-washed plum aiyu jelly. All of these make Sinwei Forest Park one of Liouguei's must-visit attractions.
     
Shihshan Pepper Plantation
獅山胡椒園
No. 78, Shishan, Sinfa Vil., Liouguei Dist.,
Kaohsiung City
FB:獅山胡椒園
Liouguei Sian Cai Wax Apple Orchardn
六龜鮮采蓮霧果園
Close to Provincial Highway 27A in Liouguei
Dist., Kaohsiung City
FB:六龜鮮采蓮霧果園
Sinwei Forest Park
Sinwei Forest Park
新威森林公園
No. 171, Sinwei, Liouguei Dist., Kaohsiung City
Read more Love Kaohsiung articles
TOP


紫斑蝶湧現大崗山 愛蝶賞蝶勿干擾
高雄市政府農業局表示,紫斑蝶是美麗神奇的昆蟲,牠們會為了繁殖、度冬等在島內長途遷徙,因為大崗山盤龍峽谷一線天附近生態環境合適才會吸引大量小紫斑蝶聚集繁殖,且因為這次令人驚豔的大爆發,希望能促成民間和公部門共同合作,在大崗山生態園區廣植蝴蝶的蜜源和食草植物、樹立相關的解說牌,成為讓大家更認識這些神奇美麗昆蟲的開放式蝴蝶園。…