Enjoy Light Travel and Delectable Food in Liouguei
◎Written by Hou Ya-ting
◎English Translation by Lin Yu-ciao
◎Photo by Lai Jian-yu
◎Photos courtesy of Huaxing Taiwan Mountain Tea

  Unlike the tea trees we are familiar with, Taiwan's mountain tea trees are relatively tall and grow naturally in the uplands. They can reach a height of eight meters, creating a unique sight in which tea farmers have to climb to pluck fresh buds of mountain tea. Kaohsiung's Liouguei District(六龜)boasts the largest area of wild mountain tea in Taiwan. The yield is limited, and the majority of the collection sites are inside state-owned forests. The tea can only be harvested in April and May, making it rare and precious. Often, it is sold out even before it reaches the market.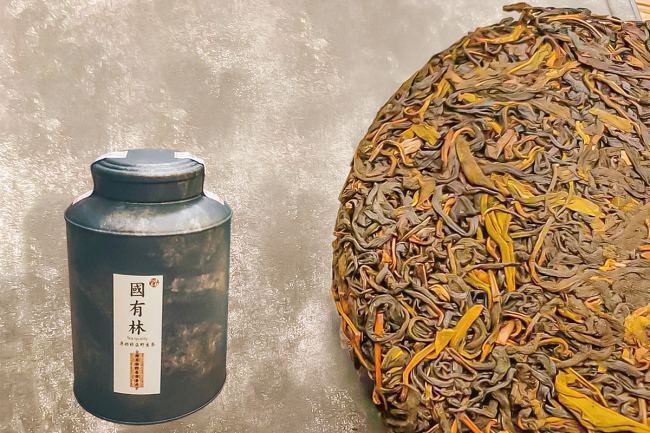 Using distinctive native wild mountain tea grown in state-owned forests, Liu Shih-fu(劉士輔), a tea master from Huaxing Taiwan Mountain Tea(華興製茶所)in Liouguei, won an award at the 2019 Teas of the World International Contest AVPA-Paris. Wild mountain tea from Liouguei has earned global recognition thanks to this achievement.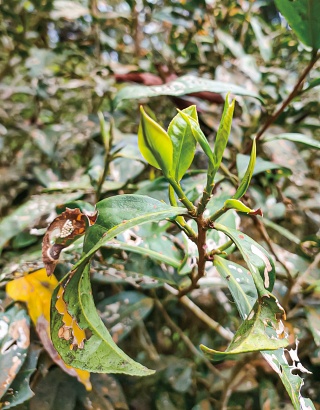 Liu Shih-fu says that Liouguei's shale soil contributes to the uniquely sweet and mellow aroma of local mountain tea. He mentions that the area's wild mountain tea has a deep and multi-layered fragrance, with a smooth and mellow tea nature. The flavor is sweet and the taste is delicate, leaving a lasting aftertaste. During the leaf-processing stage, he selects pesticide-free and fertilizer-free tea leaves. Depending on the production area and altitude, he employs different processing methods and techniques to convey the local culture and distinctive flavors of mountain tea.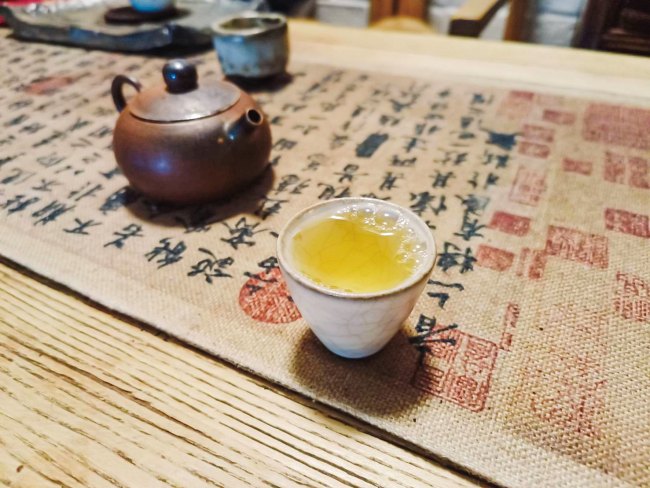 Drinking wild mountain tea has become a trend. Tea farmers have taken seedlings from deep in the mountains and planted them in other mountainous areas. Many tea trees are also dwarfed to facilitate harvesting. Tea gardens that practice artificial wild cultivation often adopt environmentally-friendly management practices. Moreover, the tea-making techniques of local tea factories in Liouguei have continuously improved. Mountain tea is processed into various types of teas with different fermentation levels, such as lightly fermented white tea, mildly fermented oolong tea, and fully fermented black tea. Tea aficionados are welcome to visit Liouguei's Sinfa community, where there are several tea businesses, to savor a cup of refreshing mountain tea.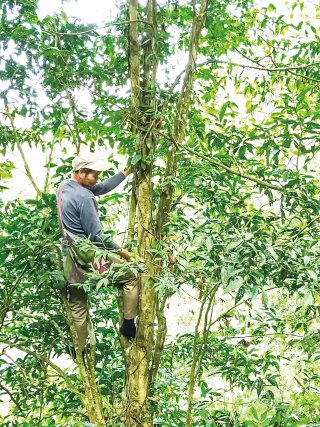 Huaxing Taiwan Mountain Tea
華興山茶
No. 145-1, Heping Rd., Liouguei Dist., Kaohsiung City
Facebook: https://reurl.cc/Rzd7Gg
Liouguei Mountain Tea Story Shop
六龜山茶故事館
No. 223, Heping Rd., Liouguei Dist., Kaohsiung City
Facebook: https://reurl.cc/p6dWDx
Sinwei Forest Park
Sinwei Forest Park
新威森林公園
No. 171, Sinwei, Liouguei Dist., Kaohsiung City
Read more Love Kaohsiung articles
TOP


高雄首選攜手三分春色 鳳梨新飲品清涼解暑降火氣 即日起全台85家門市同步上市
全台鳳梨收穫面積約為7,185公頃,而高雄鳳梨面積約1000公頃,佔全國13%,為全台第四大鳳梨產區,主要產區集中在大樹、內門、大寮及鳥松等區。為舒緩盛產期的產銷壓力,農業局積極媒合農民團體及食品加工廠,進行鳳梨冷凍截切加工,將鳳梨去皮後,切成容易入口的大小,再以先進的冷凍技術保存鳳梨果丁,不僅延長鳳梨的廚架壽命,更能保留新鮮鳳梨的風味及營養。……


•地震建築物倒塌、遭遇軍事攻擊時 「沒電、沒水、沒食物」掌握這些技巧 自救也能救人
生活當中,意外的事無所不在,更遑論陷入災難或軍事攻擊時。若能掌握基本急救常識和技術,萬一發生災難時,就可以自救或救人,也可避免因沒有及時處理或處理不當,而造成遺憾的發生。

•金山清水濕地黃老伯蓮花園 盡情欣賞蓮花之美
炎炎夏日何處去?賞蓮怡情超快活!今天假日天氣不錯,一大早已有不少遊客來金山清水溼地賞蓮,清早的蓮花更顯朝氣蓬勃,目前花開五、六成了,花姿千嬌百媚,實在賞心悅目!置身蓮花田,盡情欣賞牡丹蓮的美,紅花綠葉之中也有蟬聲蛙鳴,大清早的也很涼快。