Reflecting on the Master Mason's Legacy - Commemorating the National Living Treasure, Su Cing-liang
◎Written by Wang Ting-yun
◎English Translation by Lin Yu-ciao
◎Photos by Yang Wei-ren

  Su Cing-liang(蘇清良)was the first mason from Kaohsiung to have been esteemed by the Ministry of Culture for his restoration and cultural preservation of numerous traditional Han and foreign-style landmarks. He is also one of the few craftsmen in Taiwan skilled in both domains. Regretfully, he passed away this year on July 20th at 89.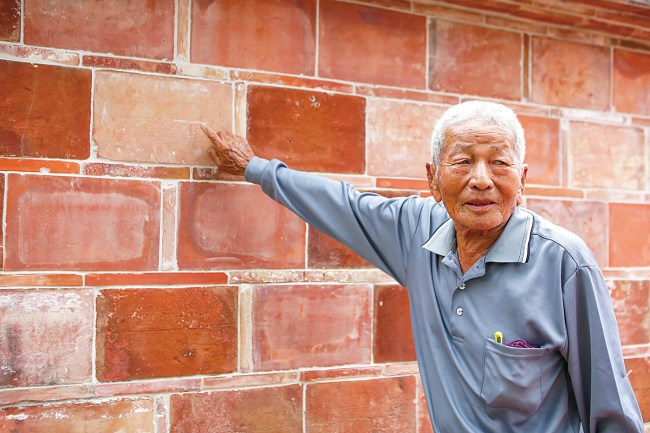 Master Mason Su Cing-liang had devoted over 70 years to the field. He worked with meticulous techniques on all his projects and used only his self-made tools. In Kaohsiung, he restored numerous cultural heritage sites, such as the Ciaotou Sugar Refinery(橋頭糖廠), Fongyi Academy(鳳儀書院), Kaohsiung Museum of History(高雄市立歷史博物館), Former Patriotic Women's Association Hall(原愛國婦人館), Fongshan City Fong-Yi Gate(鳳山東便門), and the Former Sanhe Bank(舊三和銀行).


  In June, during his last interview before his passing, Master Su Cing-liang discussed his restoration work at Fongyi Academy. Built in 1814, Fongyi Academy is the largest preserved academy in Taiwan. In 2013, after four years of restoration, it was officially reopened. He recounted meticulous details about the project, such as how he had restored the decorative swallowtail roofs.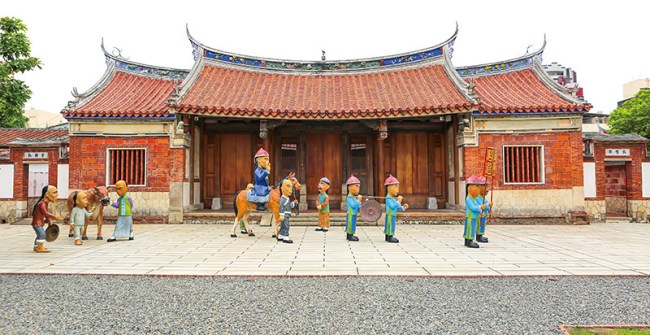 "I have restored buildings from northern Taiwan to southern Taiwan, from Danshuei to Hengchun," he said. Taihoku Public Auditorium (Taipei Zhongshan Hall)(臺北公會堂)was his first historical landmark restoration project. He also refurbished numerous other historical landmarks around Taiwan, including Fort San Domingo (aka Hongmaocheng)(淡水紅毛城), Taipei Guest House(臺北賓館), The National Taiwan Museum's (NTM) Railway Department Park(國立臺灣博物館鐵道部園區), Hsinchu Municipal Government Hall(新竹州廳), Wufong Lin Family Mansion and Garden(霧峰林家花園), Kaohsiung's Fongyi Academy and Kaohsiung's Museum of History, among others.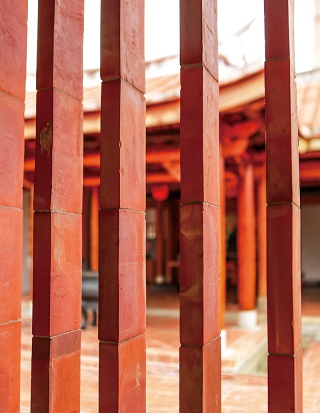 His work has brought historical landmarks back to their original splendor and glory.     

  Born in 1935 in Hunei District, Kaohsiung, Su Cing-liang began working in the mason industry before graduating from elementary school. At 16, he became an apprentice. He recalled that his teacher made him a stool to stand on while plastering walls due to his shorter stature. In 2018, he began teaching construction techniques to pass down his important knowledge.
  
  The legend was the Su family's third generation to be involved in restoration. His legacy, lifelong dedication, and contributions to restoring Taiwan's traditional architecture and cultural heritage must be commemorated.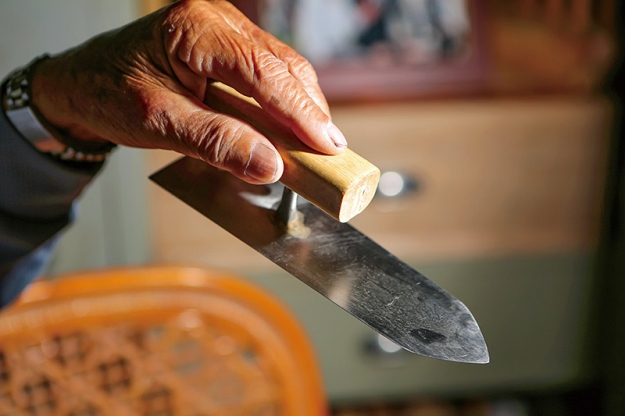 Read more Love Kaohsiung articles
TOP


絕世風華5G VR再現! 法國巴黎《永恆聖母院》海外巡迴首站就在高雄!
海外第一站!高雄市政府經發局、數位發展部數位產業署以及HTC VIVE Arts為推動5G發展,共同促成台法團隊合作打造多人同時體驗的《永恆聖母院》(Eternal Notre-Dame),預計8月25日在高雄國立科學工藝博物館盛大開幕,高雄不僅是海外巡演的首站,展示期間更將帶給讓觀眾5G技術有如穿越時空的沉浸感受,近距離體驗法國巴黎聖母院的輝煌歷史與文化價值。……


•中國版雷曼時刻?中國房市風暴效應全解析
自8月8日短短數天內,中國政府說好的「房地產市場平穩運行」,彷彿被一枚又一枚的爆雷連續打臉。先是碧桂園2筆美元債的債息驚傳未能如期支付,股價2天內重挫18%。就在碧桂園發出致歉信的8月11日晚間,另一枚震撼彈再重創市場,當天,3家A股上市公司陸續公告,公司投資的中融信託投資產品,有「本息不能兌現的風險」。

•星巴克「循環杯」A店用B店還!
星巴克自2022年12月於台北及桃園指定60家門市導入循環杯服務後,並於2023年7月1日起循環杯專案導入全門市,除醫院、機場及部分廠區等特定門市外,逾500間門市皆提供循環杯服務,顧客可於A門市主機櫃台點購現場調製飲料時告知使用循環杯,也可於指定26家門市內的還杯機台歸還。