Explore the Mysterious Petroglyphs at National Wanshan Rock Carvings Archaeological Site
◎Written by Wang Ting-yun
◎English Translation by Lin Yu-ciao
◎Photos courtesy of Bureau of Cultural Affairs, Kaohsiung City Government

  Carvings on rock surfaces at the National Wanshan Rock Carvings Archaeological Site(國定萬山岩雕考古遺址)are primitive artistic relics left by Taiwan's early indigenous inhabitants. The site, the only one of its kind to have been found in Taiwan, is located in pristine forest near Wanshan indigenous community in Kaohsiung's Maolin District. Wanshan and the other settlements in Maolin are inhabited by members of the Drekay (Rukai) tribe.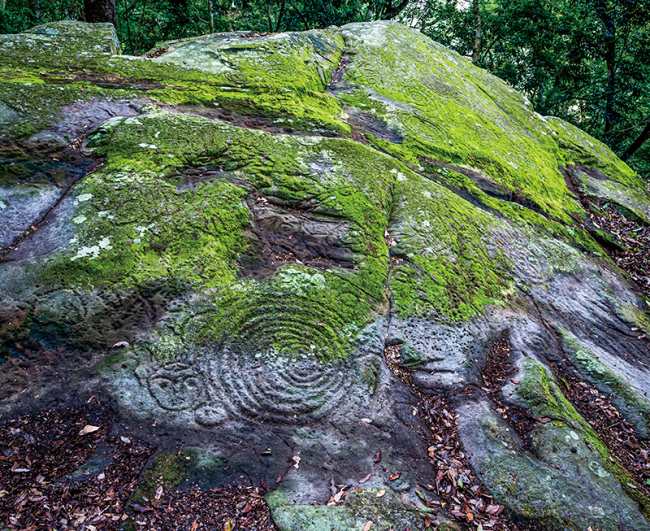 Gubatsaeh Rock Carvings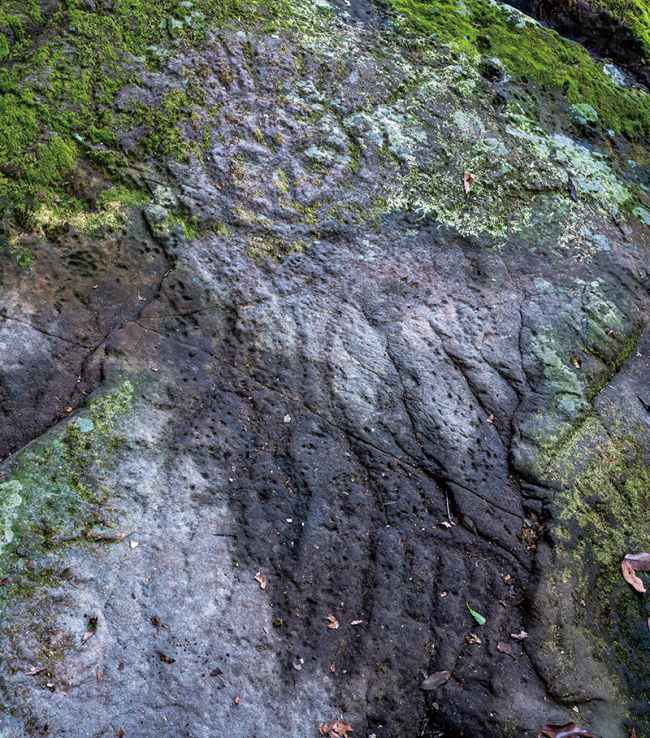 Gubatsaeh Rock Carvings

  To see these stunning petroglyphs, one must spend four days trekking through mountains and crossing streams. The myth of the "Snake-Eating Woman," passed down from one generation of Drekay people to the next, adds a touch of mystery to the carvings, making them even more captivating.

  According to the "Snake-Eating Woman," there was once a woman from the Bunun indigenous tribe who was married to a Drekay man. She cooked and ate deinagkistrodons(百步蛇, "hundred-pacer vipers"), creatures which the people of Wanshan regard as the guardians of their ancestors and animals that must not be defiled. Having broken a taboo, she was expelled from her husband's household. They agreed to meet at a large rock, and during the waiting time, the woman drew on the rock using her fingers. This scene is said to have taken place at Gubatsaeh(孤巴察峨), one of the Wanshan rock-carvings locations.


Dakarau Rock Carving

  In 1978, Gao Ye-rong(高業榮), a professor at the college that later became National Pingtung University, guided by Wanshan residents, discovered the first and second rock-carving sites, Gubatsaeh and Tsubulili(祖布里里). In 1984, the third rock-carving site, Sanaginaeh(莎娜奇勒娥), was located. A fourth site, Dakarau(大軋拉烏), was found in 2022.
  In 2008, the Ministry of Culture officially designated the carvings as the National Wanshan Rock Carvings Archaeological Site, protecting 14 carvings at the four different sites.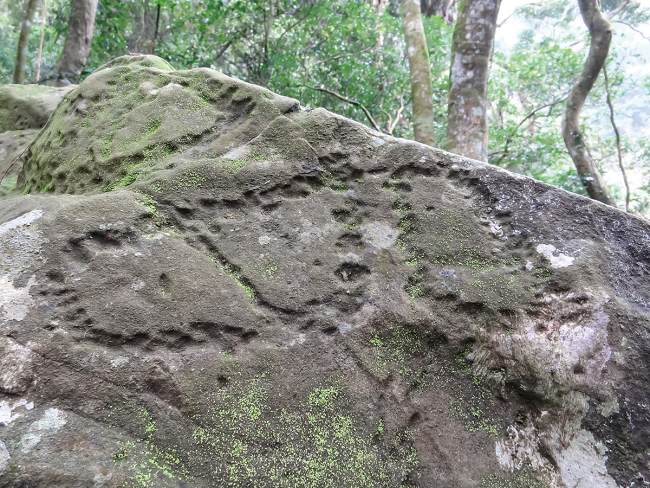 Tsubulili Rock Carving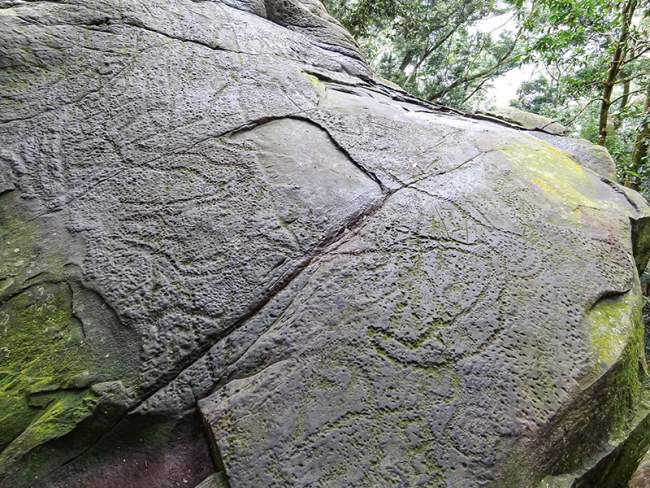 Sanaginaeh Rock Carving
Read more Love Kaohsiung articles
TOP


即將迎來金燦秋季的臺灣欒樹!
隨著日照漸短,秋意漸濃時,在民權路、民生路、岡山橋新五路、衛武營都會公園停車場(臨三多路側)及雙湖公園等道路與公園,臺灣欒樹小巧金黃的花朵已悄悄綻放,在陽光照耀下色彩飽滿鮮亮,隨著季節流轉入冬時,花朵也漸成長為嫩粉色的蒴果,為城市四季增添迷人風采。……


•「顯」耀台灣.「視」界第一 顯示科技新浪潮
七彩繽紛的螢幕顯示器,仔細一看,居然是透明的面板;還有S形曲線的螢幕,炫麗奪目的色彩,亮度達1000nits,在陽光底下仍可以看得很清楚,這是全球第一個量產Micro LED錼創科技的代表產品之一。除了高亮度、高彩度、低耗能,刷新現有顯示器的表現,除了高亮度、高彩度、低耗能,刷新現有顯示器的表現。

•點餐時"on the rocks"不是指「在岩石上」,認識餐廳必備英文實用句
帶大家認識幾個國外餐廳點餐時,超實用的點餐英文句子。讓你在國外用餐時能夠更自信、順利地溝通和點餐。如在現代的酒吧文化中,點一杯 "on the rocks" 的飲品意味著要「將酒精飲品倒在帶有冰塊的杯子中」,以增添冰涼和稀釋酒的味道。